Predict. Recommend. Resolve.
Automatically spot and resolve issues in real time utilizing Artificial Intelligence and Machine Learning to analyze big data collected from your IT Operations tools and devices.
Built on the philosophy of collective intelligence
AInfinity designed our solution with the understanding that every IT Operation is unique.  By combining AI-driven intelligence with your IT Operations, we are able to bridge the gap from reactive to predictive.
Robust functionality built for the modern IT Operation
Transform your IT Operations
How does it work?
Predict. Recommend. Resolve.
Built on a strong ML and NLP based platform, our AIOps solution seamlessly automates and orchestrates components of IT operations including issue triage, correlation, root cause analysis, and resolution.  Eliminate overheads due to redundancies and numerous decision-making stages.
Backed by a powerful knowledge library, the AInfinity solution can provide faster resolution time and better resource utilization along with reliable business continuity.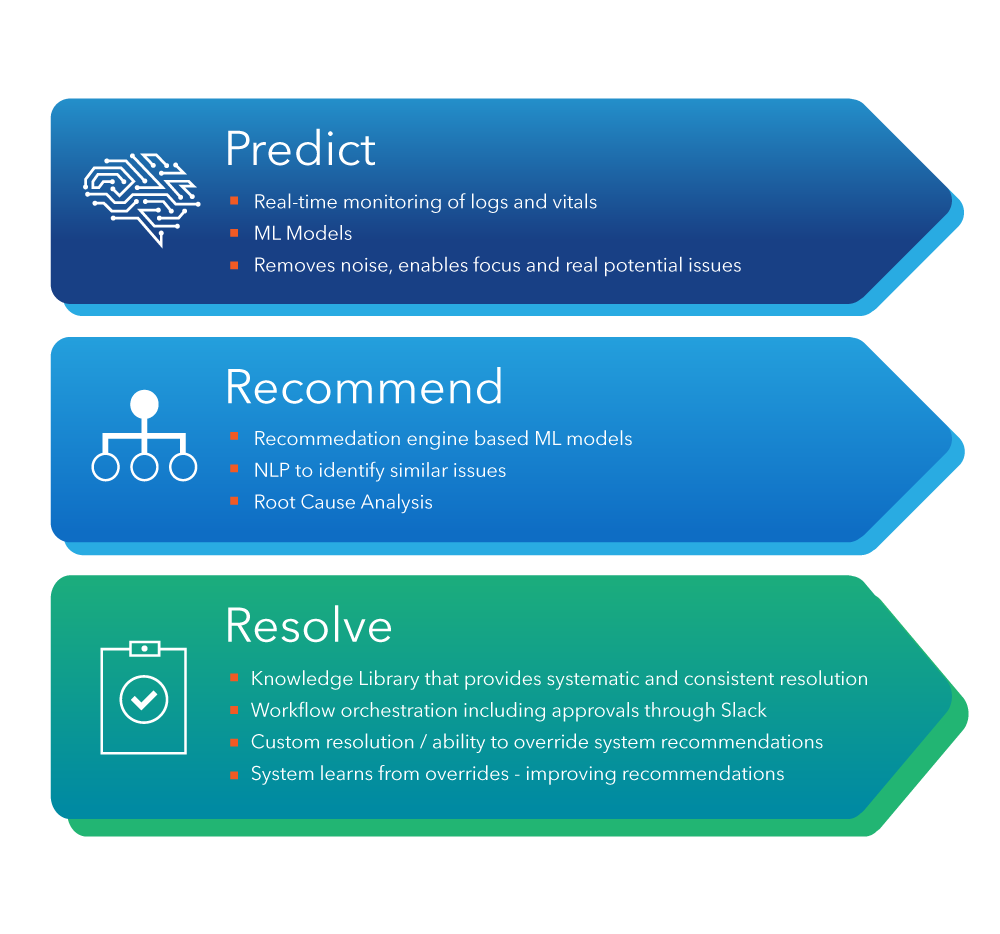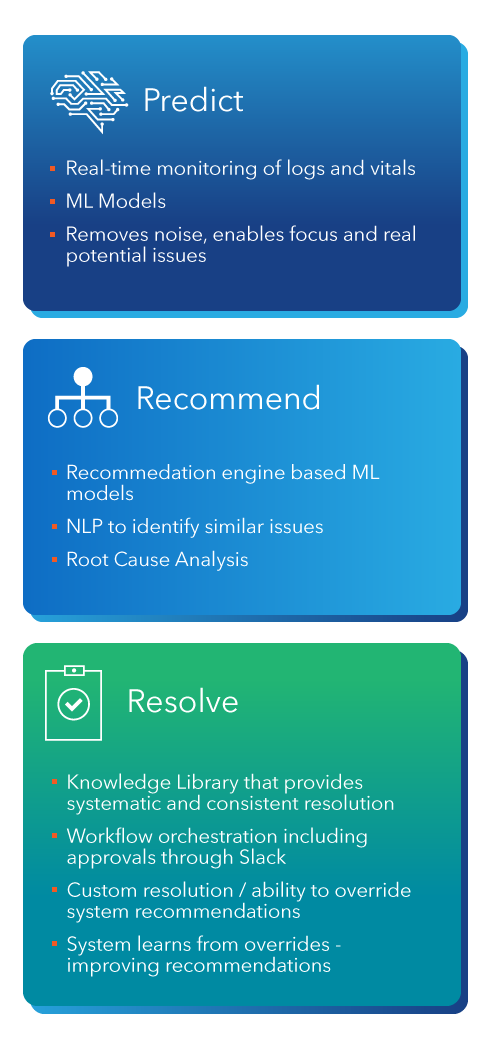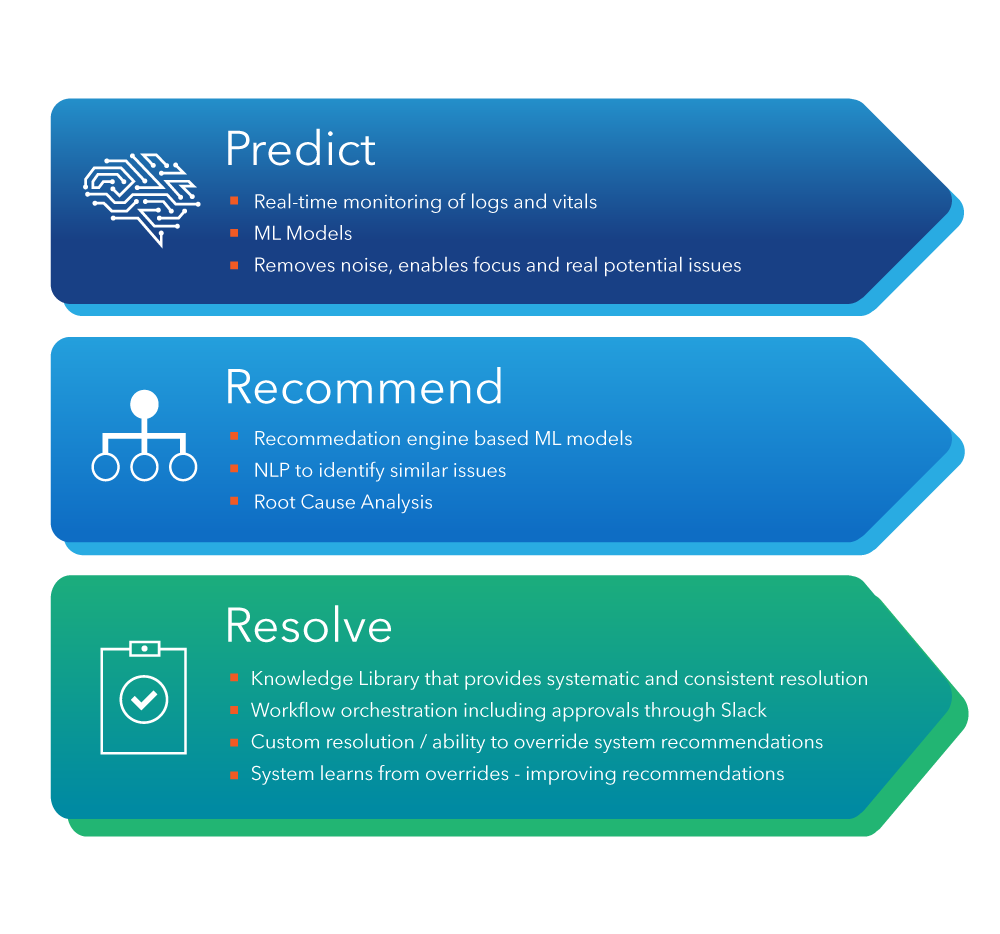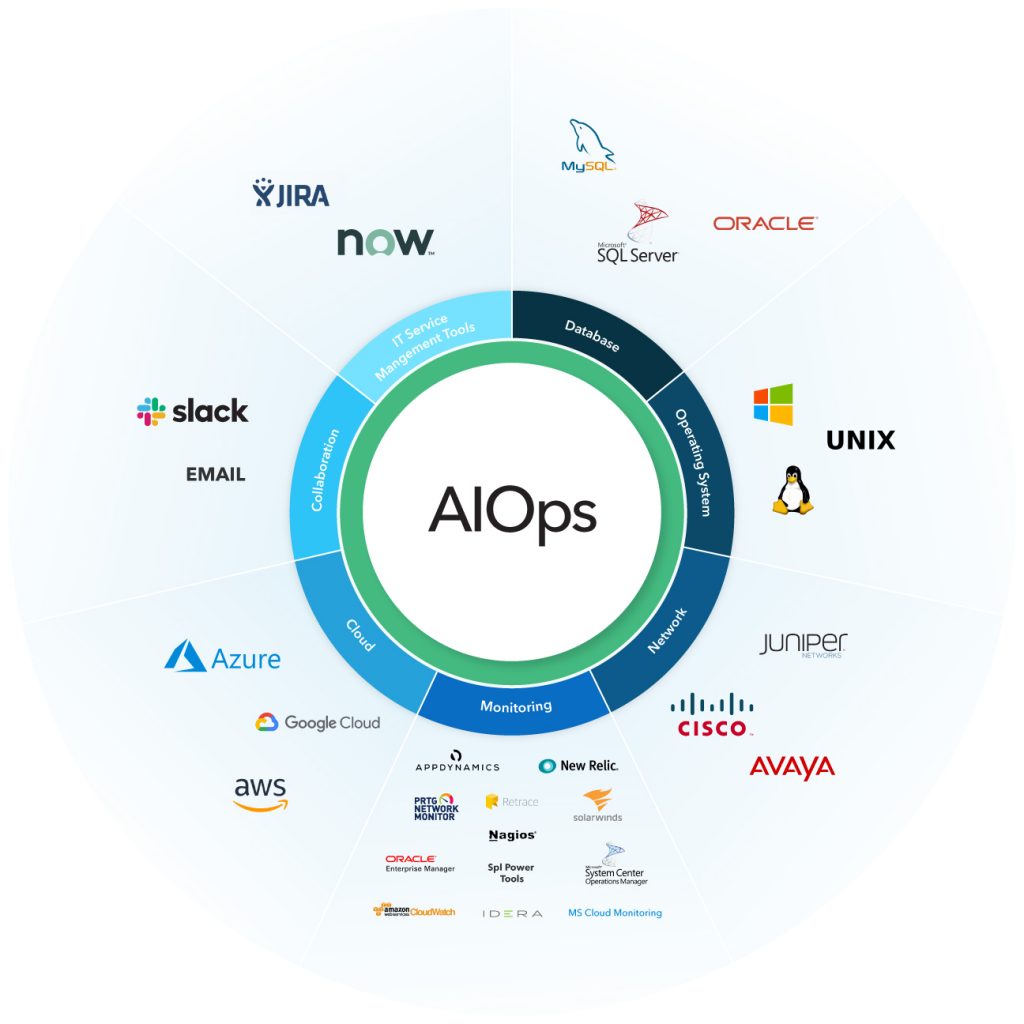 Robust Integrations
Achieve end-to-end resolution – all through a single interface
Whether its IT ticketing systems or monitoring tools, leveraging our ever-growing integration library allows you to eliminate the noise and work within one platform.